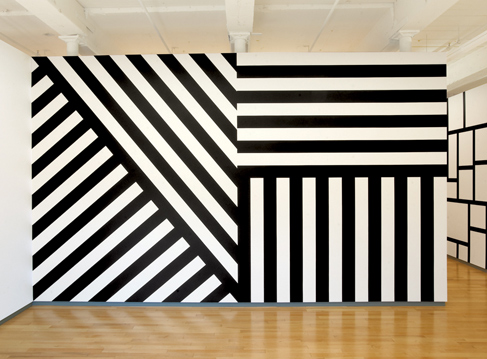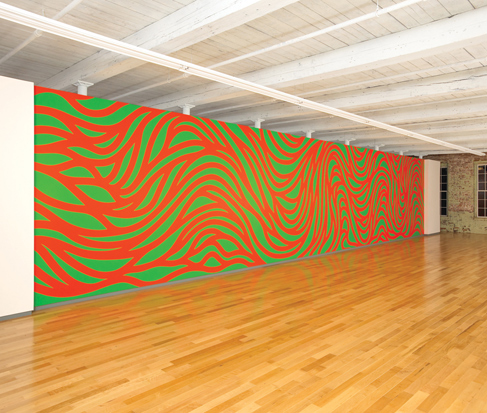 "The Art is the Idea," according to Sol LeWitt, one of America's most prolific minimal and conceptual artists who made an art of drawing on museum walls.
LeWitt's retrospective at MASS MoCAputs this idea in practice with over an acre of wall paintings recreated by seventy-five younger artists and art students based on LeWitt's instructions. The exhibit spans 38 years of LeWitt's work from 1969 to 2007 on three floors of the historic mill. At the very end of the exhibit a few couches welcome you to watch a video of how the installation was produced.
The exhibit is on view at MASS MoCA through 2033. Of course if you're going to visit MASS MoCa there are lots of other exhibits to see and other museums like The Clark. The Porches Inn is a great place to stay with its year-round outdoor swimming pool, hot tub and sauna.